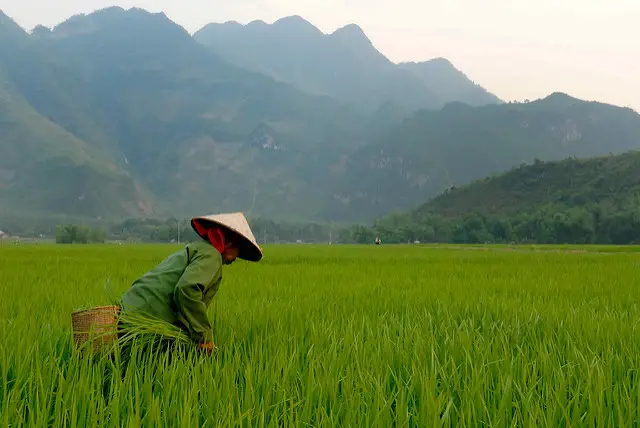 What are the best currency exchange tips in VietNam ?
The national currency in VietNam is the đồng (Dg). Its currency iso code is VND.
The euro and the US dollar are exchanged without problem everywhere in the country. Swiss francs and Canadian dollars are also available at most (but not all) currency exchange offices.
A law stipulates that everything must be paid in dong, but in reality the law is not enforced.
In practice, it is sometimes possible to pay in dollars or euros. In the tourism industry (accommodation, agencies), prices are often stated or displayed in dollars.
However, you are not advised to pay (in cash at least) in foreign currency because the conversion is always rounded off to your disadvantage.
Compare online money transfer and save money !
Our comparison tool will help you choose the best money transfer firm to save money on international money transfers and money wires. Try it Now !
Currency Exchange
Foreign currencies are exchanged without commissions in exchange offices and banks, as well as in certain hotels and travel agencies, at exchange rates that vary little (which does not prevent comparison).
We advise you to change gradually and not in one go, and keep small cuts on you (not always easy to pay with big bills).
Travellers Cheques
Most banks accept them, especially in Hanoi, Hồ Chí Minh City and tourist towns. In the rest of the country, Vietcombank is often the only one to change them.
In remote areas, it is impossible to change traveler's checks, but there are distributors accepting the main payment cards.
The banking commission levied on checks ranges from 0.5% (Vietcombank) to 3%.
Financial Services
Banks generally open from 7:30 am to 11:30 am (or 12 pm) and from 1 pm to 4:30 pm (or 5 pm), every day on weekdays, and sometimes on Saturday mornings. They are closed on Sundays.
ATMs
There are ATM accepting Visa and MasterCard everywhere, including in small towns.
It is usually not possible to withdraw from a ATM more than 2 000 000 Dong (around 79 $) at a time, which tends to multiply bank commissions because, It is often necessary to withdraw several times during the stay.
Credit cards
A growing number of hotels, restaurants, shops and travel agencies accept them.
Tags :
currency exchange
vietnam
Photo credits : M M