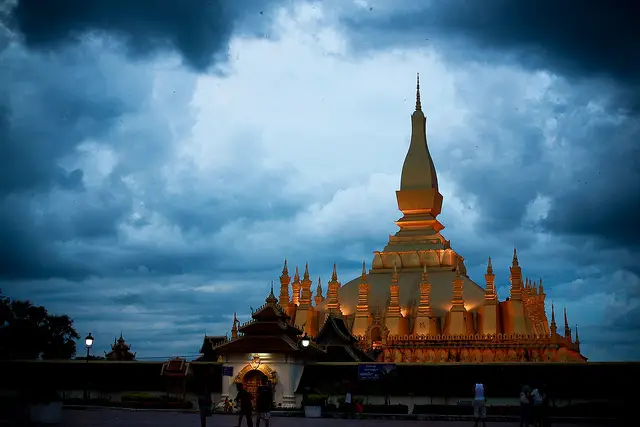 What are the best currency tips in Laos ?
The Laotian currency is the kip. Its currency code is LAK
It is best to go to Laos with American dollars and buy Laotian Kips or Vietnamese Dong on the spot.
Euros are easily converted to kips (and in dollars if necessary) in most banks in Vientiane, Luang Prabang and other major cities in the country.
Be careful, this is not the case in remote corners where it is better, in addition, to have notes in good condition.
We advise you to travel with cash. Paying with a credit card is only possible in some specific places.
Compare online money transfer and save money !
Our comparison tool will help you choose the best money transfer firm to save money on international money transfers and money wires. Try it Now !
Credit cards
ATM: they are easy to find (even in small towns and touristic sites). They accept the main international bank cards.
Tip: Many ATM only deliver 1 million kips (about 105 USD) maximum (but up to ten times a day!), Which multiplies the impact of the fixed charges levied for each operation by your bank, but also by the local establishment (about 20,000 kips). The ANZV network in Vientiane allows to withdraw up to 2 million kips (approximately $ 210). You can withdraw 4 times a day.
Credit card payments are generally accepted in large hotels, some trendy shops and in some chic restaurants in Vientiane and Luang Prabang.
 It is also possible to withdraw kips, dollars or baht with a Visa or MasterCard at the counter of many banks, for a commission of 3 to 5%.
Tips
In restaurants, there is nothing compulsory, but you can leave a small banknote if you are satisfied with the service. When you visit a pagoda, always have some money to make a small donation, to slip into the boxes provided for this purpose. Same when thanking your guide. In villages, small gestures accomplished wisely facilitate contact and taking pictures. One thinks of pens, notebooks, cigarettes between smokers, etc. Disposing of these friendly ammunition also helps not to give money to children, who sometimes resort to them in tourist sites.
Tags :
currency exchange
laos
Photo credits : Samnang Danou